Bitcoin 2021: What to Watch in the Year to Come
2020 went out with a bang for the cryptocurrency community: the value of Bitcoin today is more than double what it was just two months ago, and its meteoric rise has pulled up many altcoins along with it. To many, this is the beginning of a brave new Bitcoin era, a signal that cryptocurrencies have achieved legitimacy in mainstream investors' portfolios—and in the world economy as a whole. But while many news outlets have rightly been focusing on the almost daily price jumps that have come with the 2020/2021 bull run, there have been plenty of news stories going on behind the scenes that may affect the cryptocurrency economy in the year to come. So to kick start this exciting year, Invity isn't making Bitcoin price predictions for 2021 or offering financial advice: instead, we're equipping you with knowledge that may help you stay on top of your cryptocurrency investments.
Note institutional adoption
Institutional adoption, or the use of cryptocurrencies by mainstream investment firms and government entities, has been a buzzword for much of Bitcoin's life. It also may be the main driving force behind the current Bitcoin price spikes. From wealthy individuals to asset managers from well-known firms like BlackRock, investors who have previously been skeptical of digital currencies began to take note of their potential value in late 2020. For many, Bitcoin and the like are similar to gold but much more functional, while for others they are simply an emerging asset class. Whatever their reasoning, these investors are driving away the stigma that once surrounded Bitcoin, and market watchers like NASDAQ are noting how billions are pouring into crypto—just yesterday the entire crypto economy passed a valuation of USD 1 trillion for the first time. Backed by this amount of cash, crypto is essentially cemented as a useful element of the mainstream investing economy and one whose value isn't likely to bottom out. Instead, prices will likely increase overall, and anyone interested in crypto may want to follow these types of investors for signals as to what prices will do on a regular basis.
But there's more to institutional adoption than just investors buying up crypto and driving up the price. Companies are exploring the utility of distributed, unfalsifiable record-keeping—in other words, they're applying blockchain technology for business purposes. Giants like Amazon, Google, and Deloitte are building their own private blockchains for cloud computing, banking, and asset transfer, and some are even making it easier for consumers to access and work with blockchain technology. And of course, Facebook's dream of making its own payment token isn't entirely dead (though much less ambitious than it once was). The fact that these major businesses, as well as many smaller ones, are incorporating blockchains into their work is another signal that crypto is staying and innovating. Taking note of company announcements about enterprise blockchain is a smart move for people following prices and investigating new coins.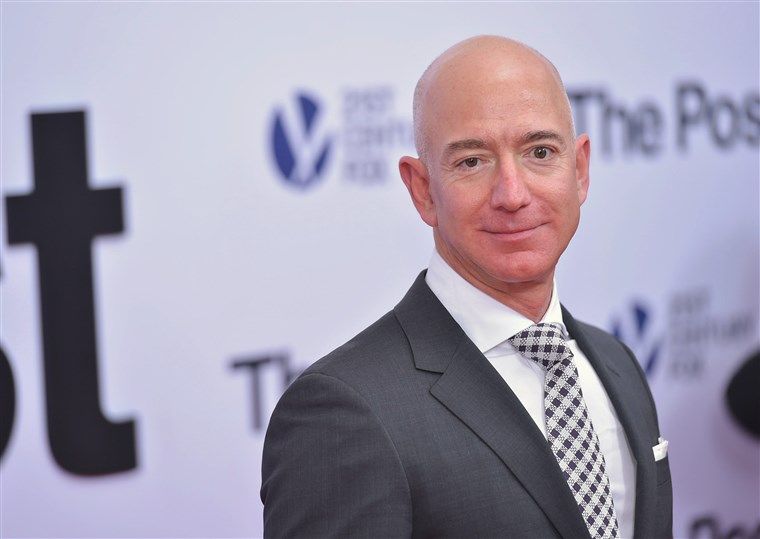 Finally, though much more tentatively than private investors, governments are also showing increased interest in crypto. Mainly in the form of "central bank digital currencies" (CBDCs), these are cryptocurrencies issued by governments and inspired by some of the technologies that allow things like Bitcoin to function. However, these would not be direct competitors to Bitcoin: since they are controlled by a single, powerful issuer and are, for all intents and purposes, reversible and censorable by the same, they are in many ways antithetical to what cryptocurrencies are about. Instead, CBDCs would be something like cheaper, faster alternatives to government bonds or existing bank payment protocols. Trezor, a maker of hardware wallets and our sibling company, has an excellent write-up with more details on these crypto offshoots. Whatever their drawbacks compared to the cryptos we know today, many countries have already begun issuing CBDCs and more are exploring them. These are yet another signal that crypto technology is here to stay, yet their closeness to governments also bring us to the next category of crypto news to watch in 2021: regulations.
Watch for regulations
With the money pouring into the crypto space from institutional and retail investors and governments themselves taking note of the underlying technology, it is really only a matter of time before regulators begin to want a piece of the action. To some, regulations may add welcome rules to what is sometimes seen as the "Wild West" atmosphere that has previously scared traders off from the crypto space, reducing volatility and the proliferation of scams. To purists, regulations are another antithetical addition to a currency system built specifically to circumvent government meddling. Whatever your position, it's unlikely that the short term won't bring some sort of new requirements, and it's good to be aware of them so as to mostly stay out of the sights of Johnny Law.
Unfortunately, specifics on what new regulations we might see are scarce and vary widely by location. However, the outsized influence of the United States on world finance means that it's probably good to keep up to date on events there as well as wherever you may call home. In the last days of the Trump administration, the Treasury Department proposed new rules that would require crypto exchanges to collect identity information about certain users and transactions. These are said to be crime-fighting measures, but their effectiveness would be dubious and whether they will even be adopted is also questionable. Even still, some exchanges are changing their business methods to help avoid KYC regulations. Taking a different approach altogether, the Securities and Exchange Commission has sued the heads of the company behind Ripple (XRP). This put an abrupt end to the rise in XRP's bull run and made it something of a persona non grata for some investors and applications. It's too early to tell if this is the beginning of a wider crackdown on the crypto space and the personalities within it, but it also serves as a word of caution when investing in general—don't forget to do your research!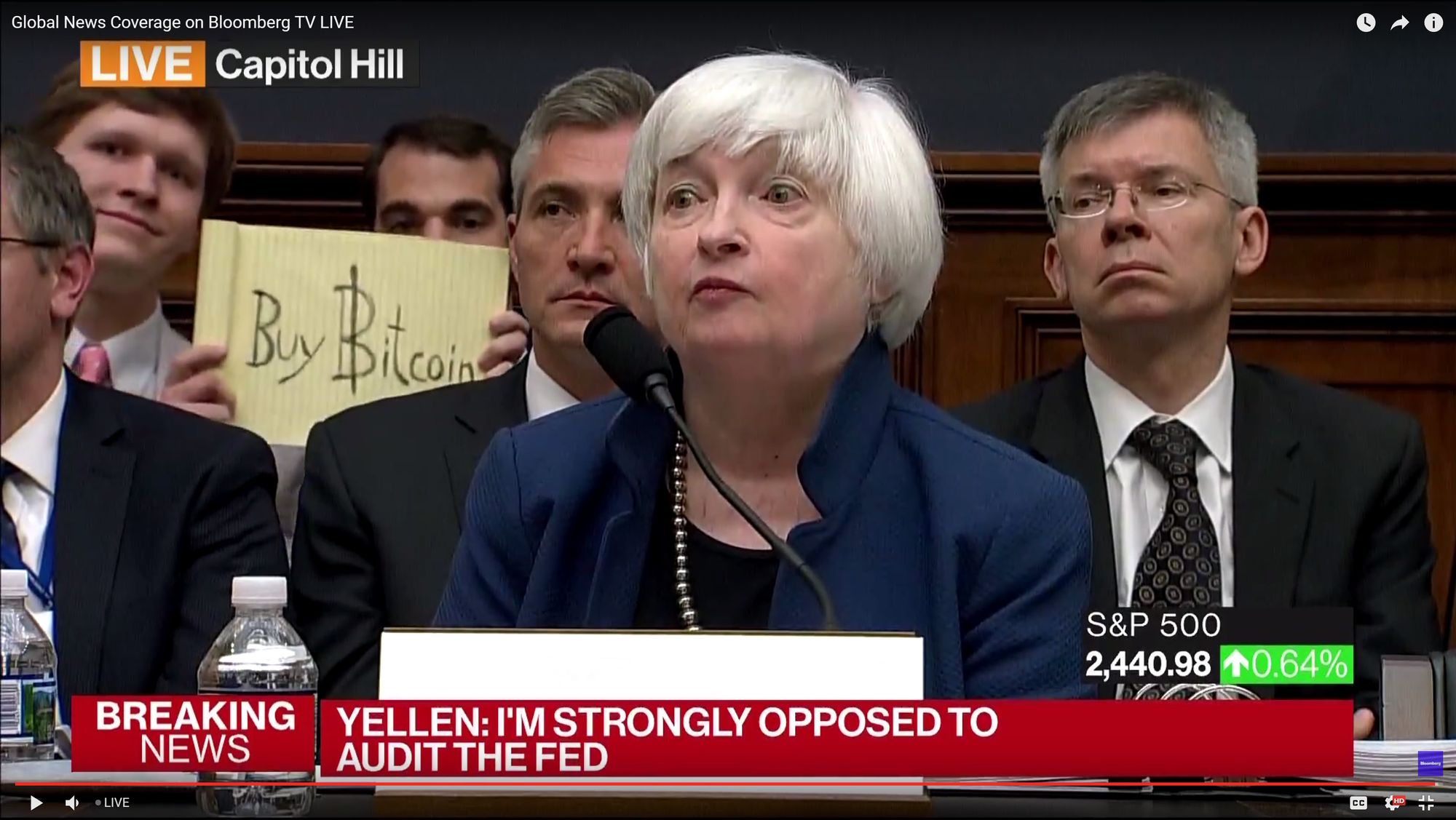 It's also worth noting that the US government's transition to Democratic control in 2021 will likely bring increased scrutiny to financial spaces. However, whether the aging leaders will have the ability to implement wide-ranging regulations on crypto or whether they are even aware of the intricacies of the crypto economy is highly questionable. The best course of action is to simply keep up with the news and to educate yourself on a regular basis.
Keep an eye on altcoins
Obviously, Bitcoin is still the king of cryptos, but as the crypto economy grows in value and adoption, the number of altcoins will likely only increase from their already high number. Not only will their number increase, their value may too: as Bitcoin and Ethereum rise and perhaps cool, altcoins may see their time in the sun. Of course, as we noted above, some altcoins like XRP are worth being wary of, but there are plenty others out there that may be cheaper to start with and a way to harvest some nice returns. Again, we're not here to give financial advice, so we won't plug any of these in particular, though we will again, advocate doing your research and investing smart.
Take advantage of new tools
If 2020 taught us anything, it's the importance of a safety net in times of crisis, especially when society-wide systems aren't living up to the job. And as more and more countries are dealing with poorly run vaccine distribution schemes, it seems that we're all in for more months of economic difficulties that governments simply aren't able or willing to adequately address. This is one of the major benefits of cryptocurrencies: since they run on distributed networks, they aren't subject to any single point of failure. This is also why Invity is hard at work on an Invest in Bitcoin feature that makes it easy to create a crypto savings account. Based on the idea of dollar-cost averaging, you'll be able to make regular, small deposits into a crypto account, which will ideally give you a nicer return than traditional interest rates. This can be your rainy day fund or the start of a nest egg, all managed directly by you. Watch out for this new feature in mid-2021!
In addition to our investment feature, we're constantly integrating new buy and exchange partners, which will continue to provide more payment options and better rates specifically targeted to users around the world. So if you live in Australia, Canada, or South America, your experience with Invity is about to get even better—and that's just the beginning! Keep an eye on our social media for details!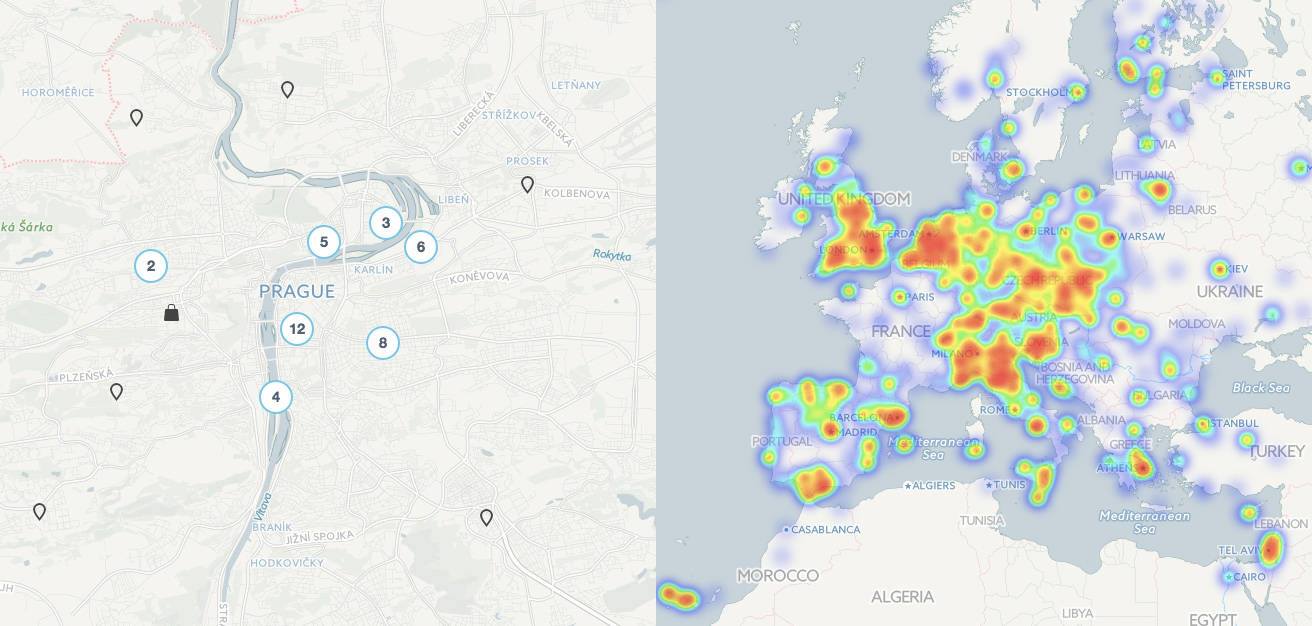 And speaking of happenings around the globe, our sister site Coinmap will be getting a facelift this year, meaning anyone restless to return to globetrotting once it's safe to do so, your crypto can accompany you on your travels with more ease than ever before. Entries will have updated details like which cryptocurrencies a merchant accepts, Bitcoin ATM limits, and even venue photos.
Of course, these are just a handful of the huge forces that will affect the crypto industry in 2021, and the year is still quite young. But whatever this year brings, crypto is here to stay for many more, and Invity will be by your side for all of them as the easiest way to invest in and stay up to date with what's going on in crypto!
---
Cover photo: Taoyuan New Year's Eve fireworks by 鎮邦, licensed under CC BY-ND 2.0.