How to Sell Cryptocurrency: 4 Ways to Cash Out
Many hardcore crypto users will tell you to hodl Bitcoins and altcoins and never let them go, but the reality is that most users want to see a return when they invest in crypto. To fully realize that return, you'll need to sell your crypto for fiat currency. And if you've been keeping up with financial news, you'll know that Bitcoin is nearing all-time highs as of this writing—more people than ever may be looking to cash out. Unfortunately, selling crypto isn't always as straightforward as buying or exchanging crypto. So while Invity isn't here to offer investment advice, we are here to help if you decide it's time to quit hodling and change your crypto to fiat. So give this article a read for the most common ways to withdraw Bitcoin to USD, EUR, or your favorite fiat cash!
Before you start: remember to keep records!
It's not often mentioned, so it's easy to forget that bookkeeping is vital when making crypto transactions. This is because your tax return needs to include your crypto-related gains or losses, but these only come into existence once you've sold or exchanged your coins. To keep accurate records, you need to know exactly how much your crypto was worth when you got it, how long you kept it before selling or exchanging, and exactly how much your crypto was worth when you let go of it. Of course, you've been reading Invity's blog from the start so your records are already in good shape, but if you need a refresher you can read Part 1 and Part 2 of Invity's crypto tax primer to make sure you stay in the tax man's good graces.
In-wallet spending
The best way to keep your crypto safe also comes with one of the easiest ways to cash out. If you use a Trezor hardware wallet, their wallet app (including the upgraded Suite) comes with a sell function in addition to in-wallet purchase and exchange options. By clicking the Sell tab, you'll be presented with a number of ways to spend your crypto thanks to a provider called Bitrefill. Bitrefill makes it possible to use your crypto to buy gift cards ("vouchers") for a wide variety of companies including retailers like Amazon, services like Airbnb, and even utility providers in countries as far afield as Ghana. While this may be slightly less flexible than cash, it's still a great way to convert your crypto to something more tangible—especially if you were already planning to spend your fiat at these big-name companies anyway.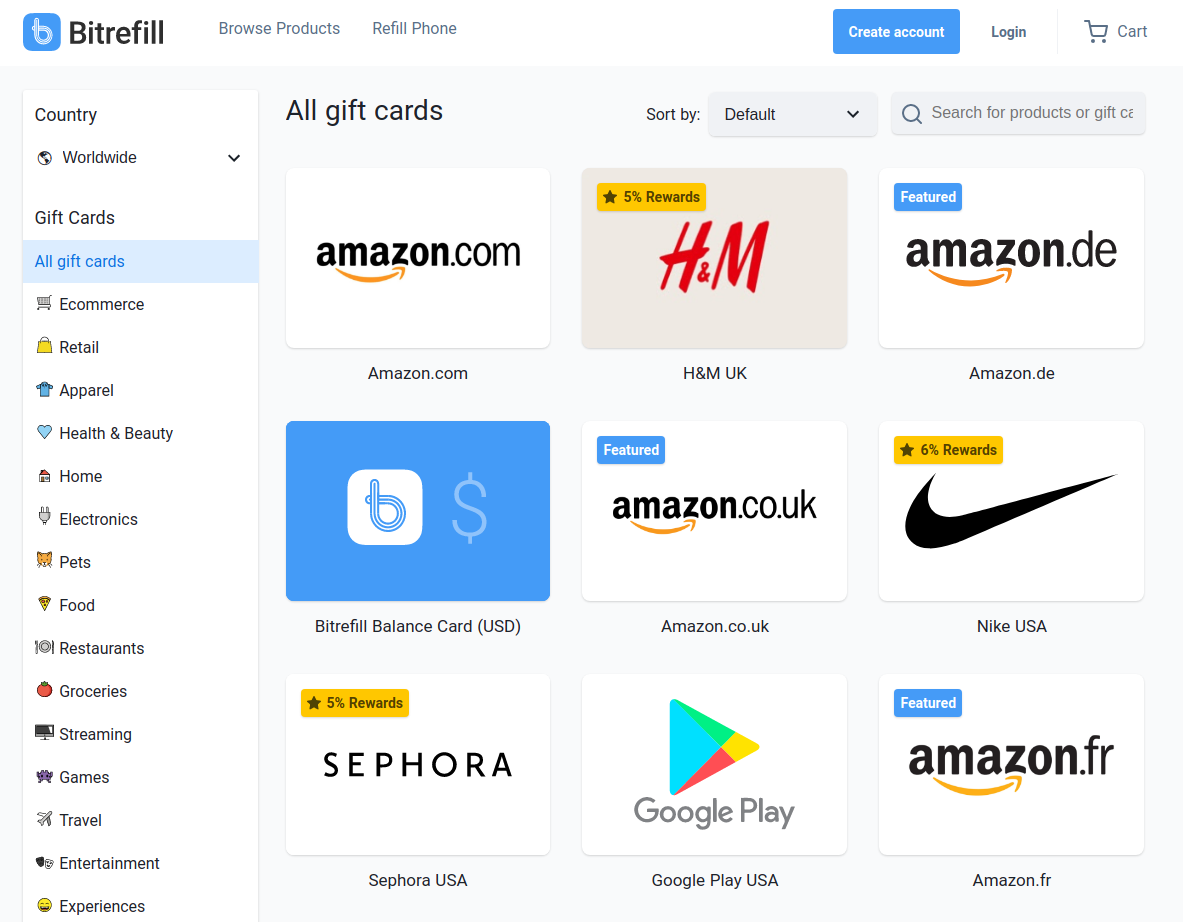 Online exchanges
Online exchanges are the closest you can come to making selling crypto as easy as buying crypto. However, converting crypto to fiat rather than the other way around is a bit trickier when it comes to regulations, which is one reason why Invity's sell comparison tool is still in development. However, one of our providers, BTC Direct, makes it easy to send crypto from any wallet you're using and to receive fiat currency simply by inputting your banking information.
Generally, however, you'll need to create a crypto hot wallet associated with an online exchange to take advantage of a sell feature. However, if you're following best practices for wallets and security in general, some alarm bells might be ringing: remember that keeping all of your crypto in an online wallet can be pretty risky since "not your keys, not your crypto". This is why we recommend using a hardware wallet to keep the majority of your crypto and maintaining an online wallet that you fill only when you're actively making a transaction. Yes, this requires the extra step of sending your crypto from your hardware wallet to the hot wallet, but the added peace of mind is more than worth it. Luckily for your bookkeeping, simply sending your crypto from one address you own to another you own isn't taxable; taxes typically only kick in when crypto flows from one person to another!
So once you've accounted for the extra steps that ensure your security, it comes down to finding the best online exchange for selling your crypto. There are plenty out there—Coinmama, Coinbase, and Kraken among them. Each of these companies differ slightly in the details, but it's typically as simple as making an online wallet, linking your banking information (usually a bank account number or credit card info), and then following the directions regarding how much crypto you want to sell, the fiat currency you want to receive, and the rate they will offer you. Keep in mind that the fees for these transactions also differ based on the exchange and the amount you're selling, so do your do diligence.
Peer-to-peer
Peer-to-peer transactions are one of the main backbones of decentralized currency, and this is no different when it comes to selling your crypto. Sites like LocalBitcoins and Paxful are two of the most reputable sites to find other crypto users who want to buy and sell crypto. Simply input the amount and type of coin you want to sell and the currency you want to receive, and you'll be presented with a list of individuals who are in the market and the price they are willing to pay. From there, you open a dialogue directly with the buyer, and the crypto you send as well as the cash they are paying are put in escrow until the whole transaction is completed. This, along with the verification procedures most reputable sellers complete, means both parties have the certainty that they're getting the bargain they agreed on. This method also allows you much more flexibility when it comes to which cryptcurrencies you want to sell, the rates you can get for them, and the way you can receive your fiat—you can even arrange to meet up with someone in person to complete the trade for cash in hand!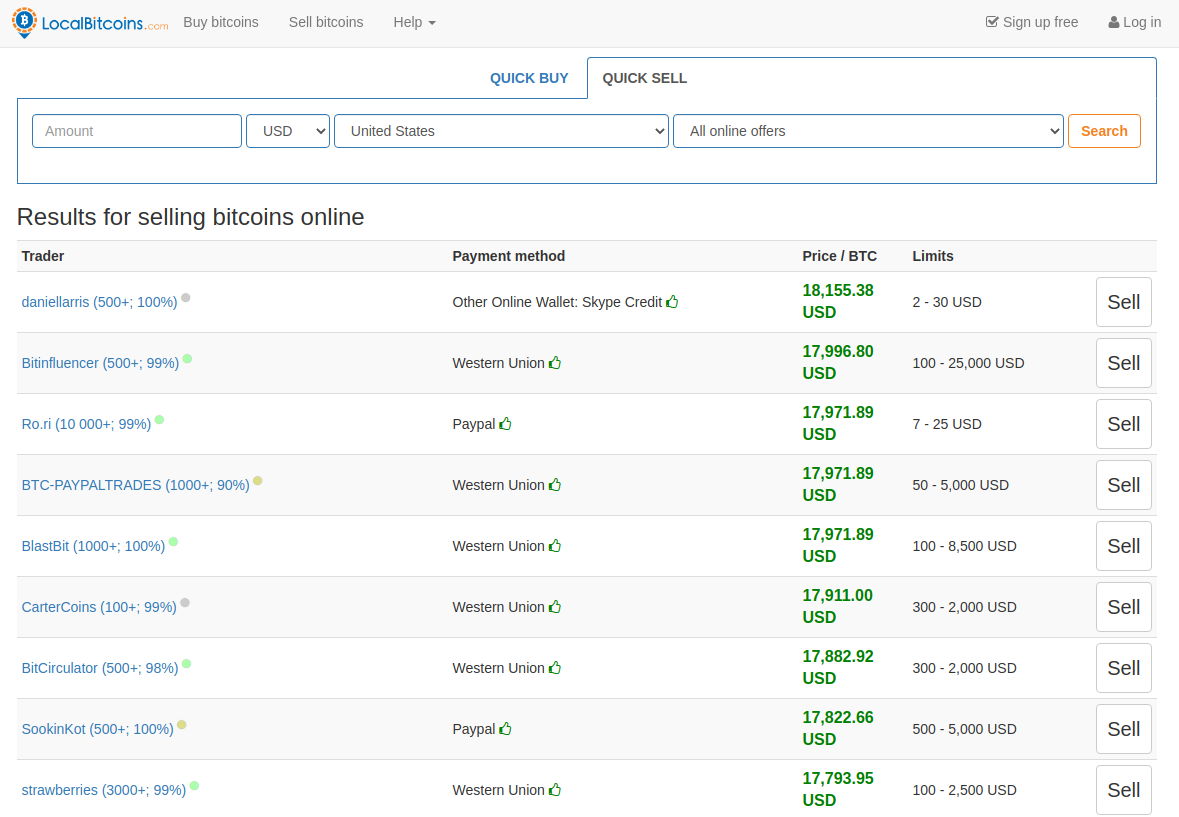 However, be warned that if you're using peer-to-peer trading online you'll still generally need to use the site's wallet to send and receive crypto, so online security should still be front of mind. If you're trading with an unverified peer, you're arranging a trade with an individual you found through a dodgy site, or you're meeting with someone for a face-to-face exchange, personal and financial security become even more important and you should really think hard before completing your trade.
Bitcoin ATMs
When it comes to how to withdraw Bitcoins to cash, ATMs are another popular option. These have the security of a reputable provider, are straightforward to use, and offer the ability to use your own wallets. They also provide a good degree of anonymity, as you don't need to link any of your banking information—you get cash in hand. However, there are significant drawbacks as well: fees are usually high (and vary from machine to machine), daily limits on how much cash you can withdraw can be low, and many Bitcoin ATMs are buy only and do not offer a sell option. You also need to consider the fact that once you've made a Bitcoin ATM withdrawal you'll be walking around in public with a good amount of cash, potentially making you a target for thievery. Luckily our sister site Coinmap.org offers the largest list of Bitcoin ATMs near you and around the world so you can find one that puts you at ease!
So if you think the 2020 bull market makes for a good time to sell Bitcoins for fiat, there are plenty of options for how you can convert your crypto to cash. You should also stay tuned for Invity's sell feature, and until then you should buy crypto and watch your investment grow!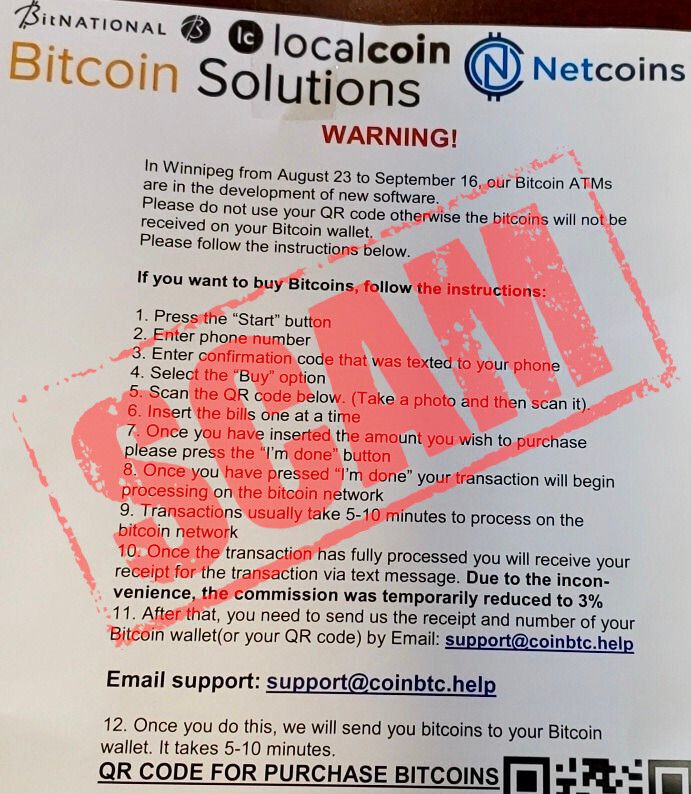 Cover photo: Bitcoin on mobile phone stock trades by QuoteInspector.com, licensed under CC BY-ND 2.0.